To:  SSOMS Members
Re:  President's Message

Hello and Happy belated New Year! I hope 2019 is progressing well and will be your best year ever! I wanted to send out a letter/email to the membership to update you on everything going on with the SSOMS.
First, Ireland! Guinness, Jameson, great food, great people and picturesque scenery—what more can we ask for! (*Fun fact—The Irish consume an average of 131.1 liters/ beer per year — ranking them second in the world). Pre-trips start May 4th and the meeting is May 7-12.
Our Pre-trips were sold out, but a few spots have opened up, so if you have interest in going, contact our travel agent, Linda Kinsey (linda@customtravel-cruise.com) asap.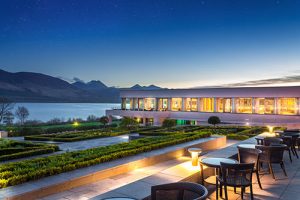 Have you registered for the meeting and booked your tours? You can do that by clicking this link:  http://ssoms.org/2019-annual-meeting. Please send your flight itinerary to Melissa (mconnor@pami.org) as soon as possible so we can arrange transportation to and from Shannon or Dublin. We are going to make sure the tours Saturday end in time to make the reception and President's Dinner.
Secondly, please remember to donate to our 501 c-3 Foundation. Special thanks to Hank and Bill Means who did a great job helping to set up the foundation. Please take this opportunity to create a legacy which will help to ensure the financial well-being of our society for years to come.
The officers and Board of the SEOMS Educational Foundation are asking the membership to pledge to donate $1000 each (more if possible). To make a donation, send your check made payable to the SEOMS Educational Foundation to the administrative office (address below). If unable to do this in one year, please consider an annual donation over the next 2-5 years to reach the $1,000 goal.  I will give an accounting of our pledges and collected donations at the annual meeting.
Please feel free to call me or email me if you have any questions or concerns regarding this year. It is an honor to serve as your president!
Lee F. Allen DMD, MD
President, SSOMS