Practice for Sale
Date Posted: 12-9-15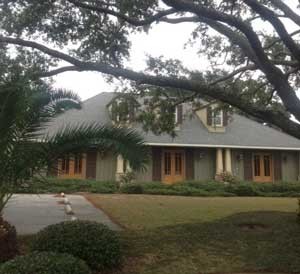 Facial & Oral Surgery of the Eastern Shore
Practice of Rodger L. Grissett, D.D.S.
Vice President – AL State Society of Oral and Maxillofacial Surgeons
A fully operational, outpatient/office-based surgicenter located in beautiful and quaint Fairhope, AL with state-of-the-art equipment and furnishings is for sale.
Practice includes:
• iCAT (17-19) CB/CT device with volumetric tomography/digital imaging – Installed new 10/2011
• Mindray Datascope/Passport (V) ECG monitors (ET-Cos monitoring)  – Installed new 7/2014
• Stryker Core Impaction Consoles/Hand pieces – Installed new 1/2013
A complete list of equipment items are available upon request. Individuals and/or existing practices who might be interested in this turnkey opportunity contact real estate agent, Spence Monroe:
Office Phone: (251) 990-5959
Cell Phone:  (251) 604-2453
Spence Monroe (251) 928-9265 ext 5410
Email: DrGrissett@oraldoc1.com
---
Looking for Associate OMS
Date posted: 9-30-15
Solo practitioner of thriving practice in Rome, Georgia (70 miles NW of Atlanta) looking for associate OMS with genuine interest in patient care.
Highly motivated and positive staff. Great income potential and opportunity in this newly renovated office. I would like to provide you with more information on this practice and our community.
Please email me at Associateinrome@gmail.com
---
Looking for OMS for Richmond, VA
Two Surgeon two office practice seeking Board Certified/Board Eligible Surgeon. We practice a full scope of Oral Surgery with minimal call. Located in the Richmond, VA. area near the beach and the mountains. One Surgeon is wanting to transition out of the practice which presents a great opportunity for a younger Surgeon to come in and take over. Check us out on our website www.rocs.net.
Contact us at 804-379-7120 and ask for Shannon.
---
Company: Mitchell Oral Surgery And Implant Centers
Location: Tampa,Florida
Date Posted: 3/10/2015
Full Time/Part Time: Full Time
Permanent/Temporary: Regular
Employment/Contract Work: Employment
Visa Waiver Available: N/A
Job #: 1639429
Job Description
Seeking a highly motivated Board Eligible / Certified surgeon to join our progressively growing , well established and respected full-scope practice outside of beautiful Tampa Bay, FL along the west coast of Florida.
Our practice and doctors have enjoyed serving our community for more than 25 years providing high quality oral surgery with integrity and pride.
We have an excellent reputation with a wide referral base due to our mission statement of "surgical excellence, compassionate care & availability". We are available as a source of continuing education to the regions' dentists. We currently practice the full scope of our specialty with emphasis on dental implants, advanced bone grafting, dento-alveolar surgery, pathology, orthognathics and TMJ surgery.
In addition, we also perform facial esthetic procedures and are on call with 2 hospital groups performing level 2 trauma.
We have 2 state of the art offices that are EMR/Chartless & low dose CBCT.
Join an established group where you can make a difference in the lives of others. Excellent opportunity to become a partner.
Contact Information
Please contact for further information.
Deon Johnston (407) 832-6308 Email: djohnston@newjaw.com