69th Annual Meeting
May 2-6, 2018
The Cloister, Sea Island, GA
Join us at the 69th SSOMS meeting to be held at the beautiful Cloister at Sea Island, GA. Since 1928, Sea Island has been known as an exceptional destination appealing to those who appreciate gracious service and heartfelt hospitality. With four Forbes Five-Star experiences – The Cloister at Sea Island, The Lodge at Sea Island, The Spa at Sea Island, and the Georgian Room restaurant – Sea Island entices families, outdoor and activity enthusiasts, and those simply wanting to refresh and recharge.
It is the only resort in the world to have received four Forbes Five-Star awards for nine consecutive years. Site of a G-8 Summit of world leaders, Sea Island provides exceptional settings and service for conferences and executive retreats. Located on the southeastern coast of Georgia, Sea Island features five miles of private beach, a Beach Club, tennis and squash centers, Yacht Club, Shooting School, and Camp Cloister. Sea Island is steeped in golf tradition and is home to three championship golf courses, including Seaside and Plantation, home of the PGA TOUR's RSM Classic, as well as the nation's finest Golf Performance Center.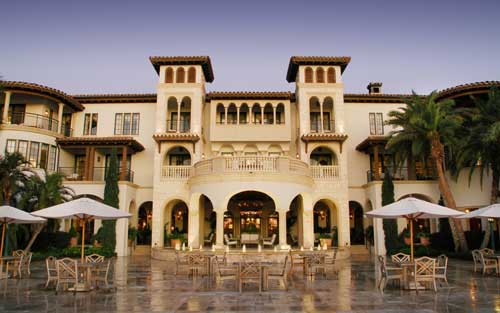 ---
SSOMS Room Block at The Cloister is Sold Out!
If you'd like to be added to the waiting list, email mconnor@pami.org.
Here are other accommodations near the Cloister:
Hampton Inn St Simons Island (3.7 miles)
2204 Demere Road
St. Simons Island, GA 31522
912-634-2204
Home Suites by Hilton (4.0 miles)
105 Terminal Way
St. Simons Island, GA 31522
912-638-0333
King and Prince Hotel (5.4 miles)
201 Arnold Road
St. Simons, Island GA 31522
800 342-0212
Sea Gate Inn (5.7 miles)
1015 Beachview Dr.
St. Simons Island, Ga 31522
912-638-8661
---
Our Presenters and Program
"Complications is Dentistry" and "Tibia Bone Graft"
George Kushner, DMD, MD, FACD, FACS
Dr. Kushner is a native of Pennsylvania. He graduated from Pennsylvania State University and Temple University School of Dentistry. Following his completion of his Oral and Maxillofacial Surgery residency at the University of Louisville he did a fellowship at the Oral Surgery Institute in Knoxville, TN in TMD under Jeffery Carter D.M.D., M.D. After his fellowship he enrolled and graduated from medical school at The University of Alabama. He completed his general surgery core year at Providence Hospital.
He came back to Louisville in 1993, becoming the Oral and Maxillofacial Surgery Program Director in 1994. He achieved the rank of full professor in 2007. He is a Diplomat, Fellow, and member of AAOMS, ADEA, SSOMS, and the American College of Surgeons, holding leadership positions in most of these organizations. Dr. Kushner lectures worldwide and is well published on a variety of topics in Oral and Maxillofacial Surgery. He is a Trustee of the AO Foundation, an international organization committed to excellence in musculoskeletal surgery. Dr. Kushner has become the "go to" surgeon in his area of the country for complex injuries, deformities, and complications.
---
"Evolution of OMSF Over the Last 50 Years";
"Forty Year History in Management of Jaw Diseases"
and "New Innovations in Management of Jaw Diseases"
Brian Alpert, DDS, FACS, FACD, FICD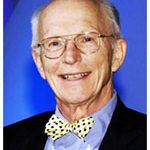 Dr. Alpert was born in Southern California and grew up in Lake Placid, New York. He received his A.B. from University College of New York University in 1963 and is a 1967 graduate of the School of Dental & Oral Surgery, Columbia University. He did his residency in Oral & Maxillofacial Surgery at Long Island Jewish Medical Center – Queens Hospital Center. Following training, he served in the U. S. Army Dental Corps at both the 121st Evacuation Hospital in Korea and Womack Army Hospital at Ft. Bragg, N.C.
He began his academic career at the University of Illinois as Assistant Professor of Oral & Maxillofacial Surgery. In 1973 he joined the faculty at the University of Louisville as Associate Professor and Director of the Advanced Training Program in Oral & Maxillofacial Surgery. He was then the youngest oral and maxillofacial surgery program director in the country. He was promoted to Professor in 1978 and became Chairman of Oral & Maxillofacial Surgery in the School of Dentistry and Chief at University Hospital in 1987. Not solely an "academic", he has always maintained an active, full-scope private practice.
He is a Diplomate, Fellow or member of virtually all U.S. professional organizations pertaining to his specialty or dental education and has held leadership positions in most. Dr. Alpert has received the Harrigan Award, the Iula Award, the Osbon Award and was named the AONA Craniomaxillofacial Educator of the year in 2004 and the SSOMS Distinguished Educator in 2005. In 2008 he received the ADEA Presidential Citation. He has authored over 70 scientific publications and has lectured throughout the world on topics including craniomaxillofacial trauma, craniofacial and dentofacial deformity correction, man- agement of odontogenic tumors, maxillofacial reconstruction, dental anesthesiology, implantology and OMFS education.
Since 1985, Dr. Alpert has been active in the AO/ASIF, an international research and educational organization committed to advancing the treatment of musculoskeletal injuries, disease and deformities. He has served in several leadership positions both with AO North America and the AO Foundation representing Craniomaxillofacial Surgery, most recently a 6 year term on the Academic Council. Since 1987 he has participated as faculty in 94 AO CMF courses of all varieties and in all regions. He was most recently honored by being elected an Honorary Trustee of the AO Foundation.