IMPORTANT: Procedures for Moving SSOMS Annual Meeting Registrations to August
August 19-23, 2020
Casa Marina Resort
Key West, FL
Letter from Robert C. Pfeffle, DMD, President, SSOMS
If you did not register for the April meeting and now want to register for the meeting in August please go to https://www.123signup.com/register?id=rdhjt.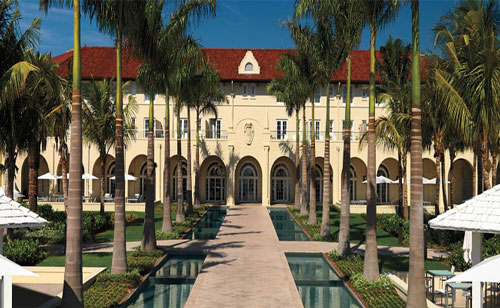 ---
Scientific Program
Medication Related Osteonecrosis of the Jaws: Update 2020
Odontogenic Cysts and Tumors – Contemporary Surgical Management
Eric Carlson, DMD, MD, FACS
Professor and Chair
Residency Program Chair
Department of Oral and Maxillofacial Surgery University of Tennessee Graduate School of Medicine Knoxville, TN
Dr. Carlson's clinical focus is benign and malignant tumors of the oral cavity, head, and neck, salivary gland surgery, and reconstructive Surgery. His research focus includes translational research initiatives focus on the identification of human papillomavirus (HPV) in oral and oropharyngeal cancer and the preoperative staging of head and neck cancer with positron emission tomography/computed tomography (PET/CT) and a variety of tracers. The ability to detect a specific carcinogen and proper staging of these cancers is of important prognostic value.
Additionally, Dr. Carlson has been engaged in elucidating the relationship between adult learning theory and professional development of faculty, a relatively new concept in academic medical centers. To this end, his work centers on technical and adaptive challenges in the development of faculty. At the core of adaptive challenges is the recognition that mindsets form the basis for faculty development and higher orders of consciousness are realized when growth mindsets are assumed by faculty members. Retention of productive faculty and effective teaching of residents are the end results.
Dr. Carlson obtained his DMD from University of Pennsylvania, 1985; attended medical school at the University of Miami, 2000; and concluded his residency in Oral and Maxillofacial Surgery at Allegheny General Hospital, Pittsburgh, PA, 1989 and general surgery at the University of Tennessee Graduate School of Medicine, 2003. His fellowship included tumor and reconstructive surgery, Jackson Memorial Hospital/University of Miami School of Medicine, Miami, FL, 1990.
---
Patient Specific Implants in Reconstructive Surgery
Ballistic Injury & Penetrating Neck Trauma
David Powers, DMD, MD
Director, Craniomaxillofacial Trauma and Reconstructive Surgery Fellowship
Associate Professor of Surgery
Duke University School of Medicine
Durham, NC
Dr. Powers currently serves as an Associate Professor of Surgery, and Director of the Craniomaxillofacial Trauma Program, at Duke University Medical Center. Additionally, he is the Fellowship Director for the Craniomaxillofacial Trauma and Reconstructive Surgery fellowship within the Department of Surgery.
His surgical experience in facial trauma was attained during a military career highlighted by the acute management of ballistic and other injuries of warfare, as well as performing secondary and tertiary facial reconstructive surgery during various staff assignments at Wilford Hall USAF Medical Center, the Walter Reed National Military Medical Center – Bethesda and the R Adams Cowley Shock Trauma Center in Baltimore, Maryland.
He lectures and has published extensively on the management of ballistic and high-energy transfer injuries to the craniomaxillofacial skeleton, comprehensive reconstruction techniques for facial trauma, and the use of computer-aided surgical planning and patient-specific implants for anatomic rehabilitation after catastrophic craniomaxillofacial injuries.
The scientific sessions have been approved for 7.5 CE credit hours.