ROOM BLOCK NOW OPEN!
May 7-12, 2019
The Europe Hotel & Resort
Killarney, Ireland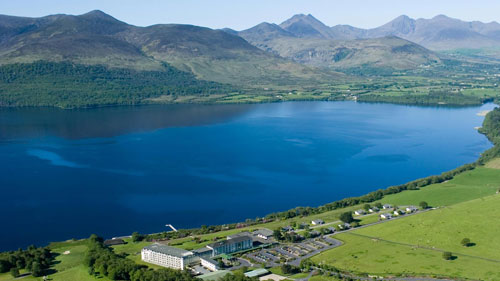 THE EUROPE HOTEL ROOM BLOCK
The room block for our 2019 annual meeting at the Europe Hotel in Killarney, Ireland is now open. We are opening the block early due to the heavy demand we anticipate for the rooms. We may be able to add more rooms if the block is sold quickly. Due to the transportation challenges, we strongly recommend that you plan to arrive at the Europe on Tuesday, May 7 and depart on Sunday, May 12.
We will be sending information on a pre-conference trip to Dublin and transportation options to and from Killarney in about 60 days. We recommend that you wait to receive this information before booking your flights.
Please do not delay. Book your room immediately.
You can always make adjustments later if your plans change.
HOW TO BOOK YOUR ROOM
Read the simple instructions contained in this pdf.
Learn more about The Europe Hotel & Resort.