Stunning Views Accompanied
Our Program

The beauty of the landscape of Ireland was breathtaking and the weather was perfect for the entire weekend (we were told we were very lucky!). Our meeting began on Thursday with our candidate interviews (8 new candidates made the trip to Ireland) and SSOMS board meeting and grand opening reception on the patio of the Europe Hotel.
Thanks to SSOMS Historian Teresa Biggerstaff for her
contribution of these photos.
---
President Lee Allen and his wife Kim welcomed all of our attendees and guests. This was a great time to connect with old friends and colleagues.

Right to left: Drs. Howard Fisher and David Neal.
---
Our scientific program with Dr. GE Ghali and Dr. Peter Waite were rigorous, informative and well received.
Thank you again for speaking at our conference.
VIEW SCIENTIFIC PROGRAM GALLERY
---
We welcomed 8 candidates to active membership including: Drs. Robert Flint, Richard Manus, Anthony Morlandt, James Morrison, David Owsley, David Powers, David Thompson, and Mark Zwickey.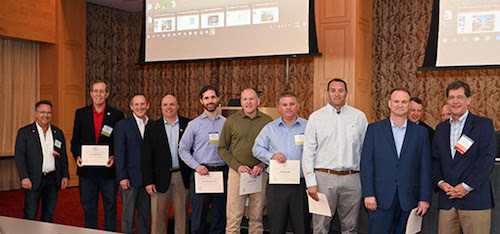 ---
Members and their families enjoyed a variety of tours from the views at the Gap of Dunloe to Cycling in the National Park. Ms. Kim Allen, wife of President Lee Allen hosted the spouses and other guests to the Muckross Farms for a tour of life on a working Irish farm.
See photos from all of our tours.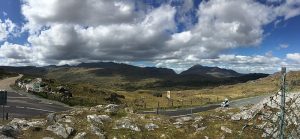 ---
Our finale for the weekend was our President's Reception and Banquet honoring our
2019 President Lee Allen and our incoming 2020 President Bob Pfeffle.
---
A great celebration for all! A big thank you from the Board of Directors
and thank you to Dr. Lee Allen for his leadership this past year.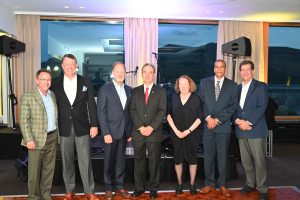 Past President, Dr. Lee Allen; Incoming President, Dr. Bob Pfeffle; President Elect Dr. Peter Waite;
Vice President Dr. Jeff Wallen; Sec./Tres. Dr. Kim Swanson; and Executive Board members
Dr. Patrick Louis and Dr. Steve Maroda.
---
---
Thank you Sponsors
We are truly grateful for the support from our Sponsors! OMSNIC and KLS Martin sponsored our President's Banquet and US Oral Surgery sponsored our Wednesday night Reception. Preferred Med Surg sponsored our Conference bag.
KLS Martin
OMSNIC
OMS Vision
Preferred Med Surg
Salvin Dental
US Oral Surgery Management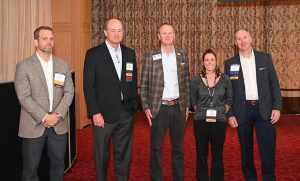 ---
SAVE THE DATE!
71st SSOMS Annual Meeting
April 21-26, 2020
Casa Marina
Key West, FL