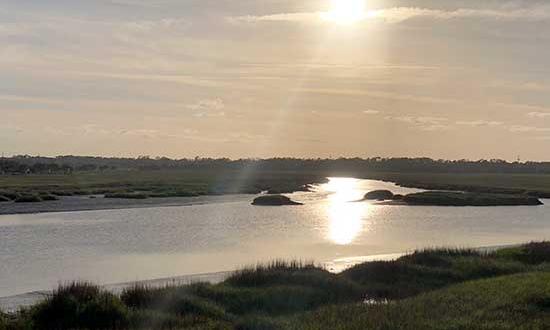 The beauty of the Cloister at Sea Island was breathtaking and the weather was perfect for the entire weekend.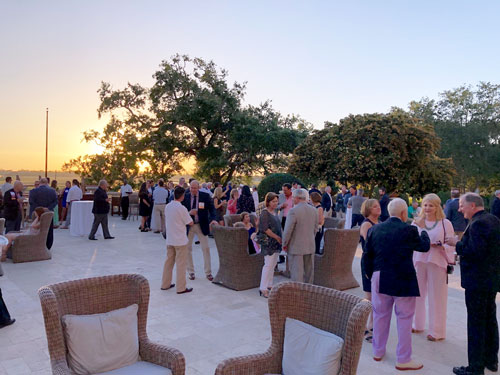 Our meeting began on Thursday with our candidate interviews (we had 19 new candidates!) and SSOMS board meetings. Then we enjoyed connecting with old friends and colleagues at our Wednesday reception.
Our scientific program with Dr. George Kushner and Dr. Brian Alpert were
rigorous and informative. Thank you again for speaking at our conference. Our conference also held two
business sessions and had a range of reports from our committee chairs.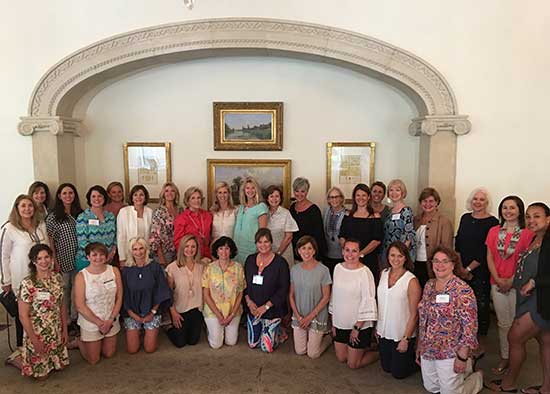 Ms. Kim Jones, wife of President Hal Jones hosted the spouses annual breakfast and we were lucky
enough to gather them all together for a photo! Thank you!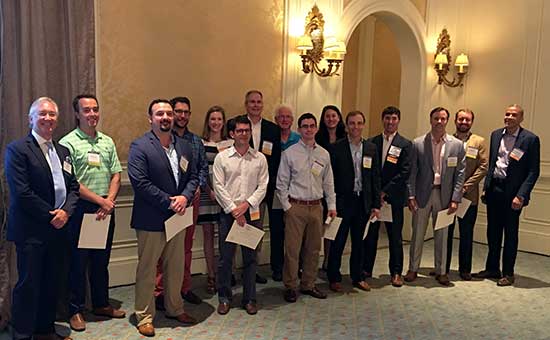 We welcomed 19 candidates to active membership including: Drs. Michael Babston, David Barnett, Hank Blair, Adam Blumer, Michael Buchanan, Justin Damron, Michael Demo, Jennifer Hall, Amy Kuhmichel, Thomas McKeon, Albert Oliphant, Al Pesto, David Parker, Kathlyn Powell, Michael Rosenthal, Lawrence Sivori, Patrick Walker, Mark Adamiak, and Ryan Thomas.
There was hard work but also great friend and family time! See photos below from all of our activities
including  tennis, golfing, fishing and watching the Kentucky Derby.
Our finale for the weekend was our President's Reception and Banquet honoring our 2018 President Hal Jones, our incoming 2019 President Lee Allen and our two award winners: Dr. Robert L. Coles, DMD (unable to attend) as our Lifetime Achievement Award Winner and Dr. Jimmy E. Albright, DDS honored with the Distinguished Educator Award. Congratulations!
A great celebration for all!
---
VIEW OUR PHOTO GALLERIES